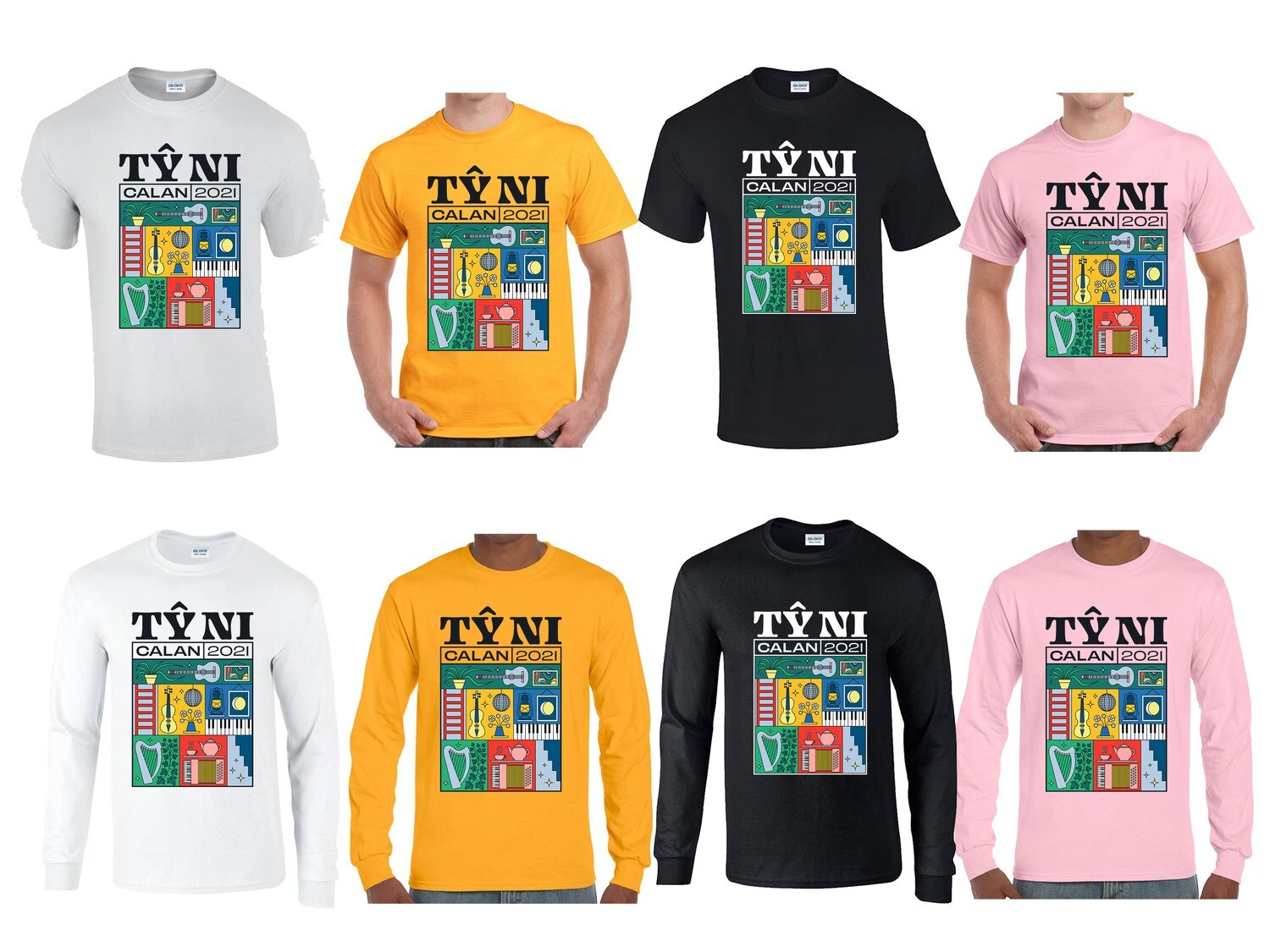 'TY NI' - Limited Edition Long/Short Sleeve T Shirt
SKU 00036
Product Details
Special edition t-shirts made to celebrate our one of a kind online concert; TY NI - OUR HOUSE.
4 different colour ways with both long sleeve and short sleeve options
Short Sleeve £20
Long Sleeve £25

Tickets for the concert available below. At the concert, you will also get access to a discount code for 15% off all merch in the CALAN store:
https://boxoffice.mandolin.com/collections/calan-4...

Save this product for later